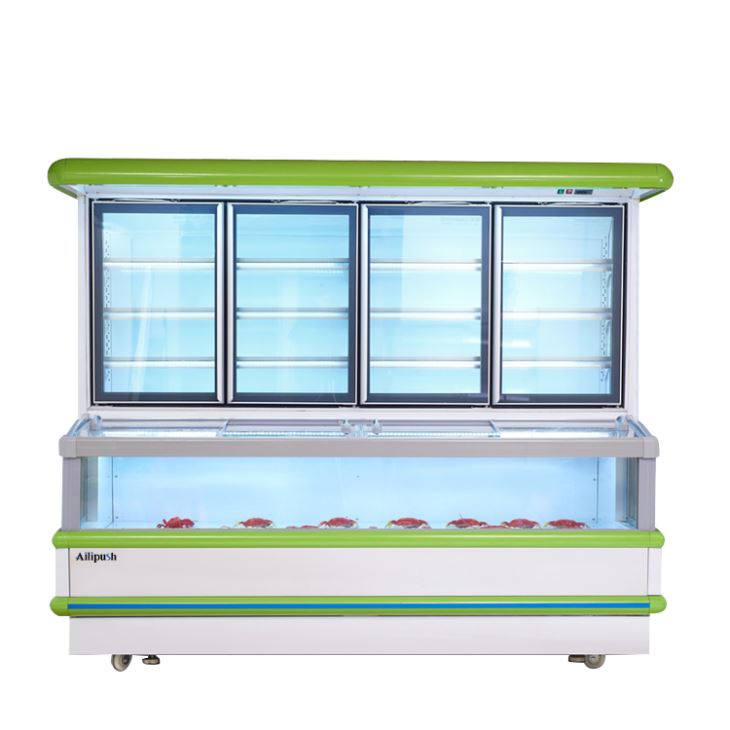 Add to Favorites
Share
Up Fridge Down Freezer Split-type Vegetable Display Fridge
Payment

Origin

China Mainland

Minimum Order

5

Packing

Pieces
Product Detail
Model

Product Name

Temperature?

Dimensions (mm)

LNB-20

2.0m display cooler

Up 2~8

Down -22~-18

2000*1100*2000

LNB-25

2.5m display cooler

Up 2~8

Down -22~-18

2500*1100*2000

LNB-30

3.0m display cooler

Up 2~8

Down -22~-18

3000*1100*2000

Main Features:

1. Fierce compressor, fast cooling, energy-saving and low power consumption.

2. Super strong load-bearing capacity portable movement.

3. Be made of superior quality materials, fashionable and elegant.




About us

Guangzhou Ailipush Refrigeration Equipment Co., Ltd. is a manufacturer and business trading company integrating design, production and wholesale. The one with 7 years excessive experience and excellent technology of refrigeration equipment in hotel kitchen design and kitchen equipment installation project makes itself a marvelous one-stop hotel supplier in China, also is the supplier of systemized resolution for commercial refrigeration equipment. The refrigeration equipment is in great needs in domestic provinces and the whole world. It's held in high esteem by customers.




Product:

wine cooler, kitchen freezer fridge, beer cooler, ice cream display freezer, ice maker machine, beverage display cooler, cake refrigerator




Our service

1. Welcome wholesale orders, support OEM/ODM;
2. For the power supply, our standard product is suitable for 220V/50Hz. It can be customized other power supply according to your requirement.
3. We provide customized services for customers with power, plug, logo, size, style and so on;
4. 24-hour online service;
5. Agents overseas demand, competitive product price and technical support.



4
YRS
Guangzhou Ailipush Refrigeration Equipment Co.,Ltd
China
Favorites